Volkswagen Genuine Service | Lennock Volkswagen
Our Volkswagen certified technicians are equipped with the latest software and state-of-the-art diagnostic equipment to ensure that your vehicle always runs at optimal performance.
When you buy a Volkswagen, we don't just watch you drive off into the distance - we stay right beside you.
To book a service, please call our dealership or use our online service booking form to enquire about your preferred service booking location, date, and time.
Please note, submitting this form does not confirm your booking. A member of our team will be in contact with you shortly via phone or email to confirm availability.
To change or cancel a service, please call our Service Centre or email your request to servicebookings@lennock.com.au.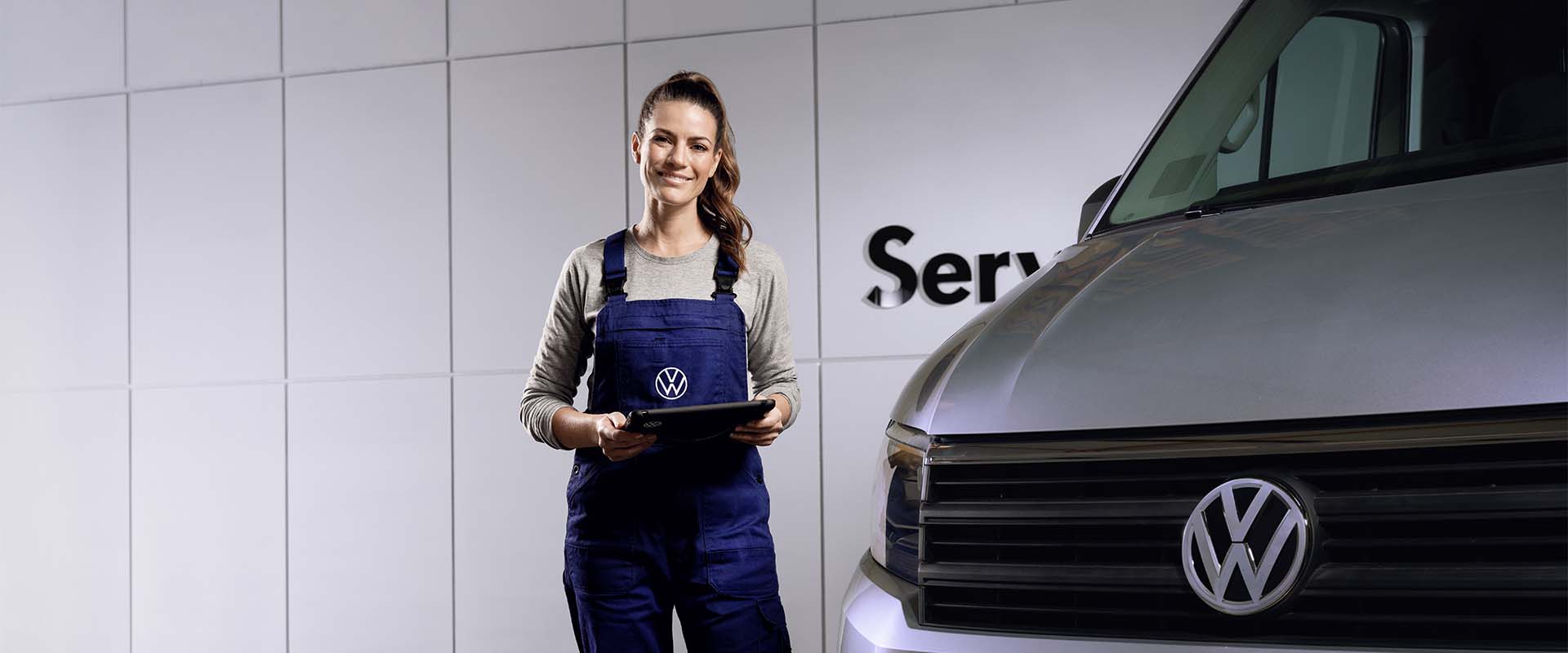 Volkswagen ServicePlus
Now available at Lennock Volkswagen.
Keep your business moving.
No matter how big or small your work is, we want to help make it as smooth as it can be. And that's where ServicePlus comes in handy.
If you're a Volkswagen Commercial Vehicle owner, you can expect a little more with your service here at Lennock Volkswagen.
Your ServicePlus Service Contact Details at Lennocks Volkswagen:
servicebookings@lennock.com.au | (02) 6281 9694
How it works
ServicePlus is available to all Volkswagen Commercial Vehicle owners. So if that applies to you, all you have to do is book a service with us and you'll receive exclusive benefits at no extra cost.
Your benefits
Specialised Commercial Vehicle Staff
All our service advisors and technicians are trained to specialise in Volkswagen Commercial Vehicles.
While your Commercial Vehicle is being serviced, we have a range of loan cars for you to utilise.
After every service, we'll wash and vacuum your Commercial Vehicle free of charge.
We're opening up our availabilities so you don't have to worry about missing work opportunities.
Dedicated Contact Channels
ServicePlus customers have dedicated email addresses for requests.
Same quality service but at pit crew speed. With two Volkswagen technicians working on your car, you can have select services
carried out while you wait and within 60 minutes.
Click here to book a service with Dimi, your dedicated Volkswagen ServicePlus Advisor.